I am on a wind down.
This is my second day of 3 weeks of annual leave which has been planned for well over a year because I wanted the time to be able to watch the Olympics to my hearts content!!
I had the same time booked off last year but the Olympics were cancelled because of COVID.
So after a complete chill out day yesterday, I have spent this morning planning for a little trip away.
It's our anniversary on the 6th August so we have been planning a trip to London for a few days and this morning I worked on an Itinerary.
I've never had a London trip so organised!!
There are still going to be a lot of COVID precautions in place so we thought it was probably prudent to at least have somewhere nice for dinner booked each day.
We will be starting our trip on August 4th by checking into a hotel in Beckton that we've stayed in before.
It's outside the congestion zone, has parking, is right on the DLR into London and is cheap!
This is all good except that with some London Transport strikes due to hit over the next few weeks, with one of them planned for the 5th August, this may not be as convenient for us as it has been in the past. Oh well.
We plan to arrive at the hotel early and check in early if possible before we head into London via the Emirates Airline cable car ride and then the underground to the South Bank to do our usual wander.
We have an outside table booked at The Horniman pub by HMS Belfast at 16:00, so I'm hoping the weather will be good.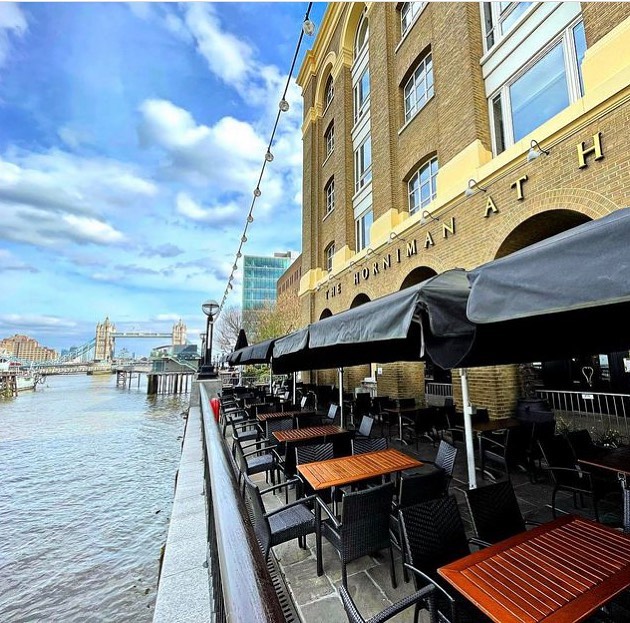 Thursday 5th will be a little bit of a challenge getting into London if the strike goes ahead but we have planned to take the Big Bus hop on, hop off tour which means we can pretty much get around all the hot spots in London by just hopping on and off one of their busses so we don't have to worry about the underground and the strike.
We have tickets booked for St Paul's Cathedral too as neither of us have ever been inside!
Dinner on Thursday will be at The Rooftop, at the Trafalgar Hotel. I managed to secure an outside, rooftop table which overlooks Trafalgar Square.
Friday is going to be another wandering day which will probably take in Carnaby Street and Soho.
We need to make our way over to Covent Garden where dinner will be at The Hawksmoor, Seven Dials.
Steak and cocktails!
Saturday is the day I am probably looking forward to the most.
We will be heading over to Little Venice quite early. Hopefully with enough time for a little wander around before we take a canal boat trip from there into Camden Lock where we plan to meet up with Ian's cousin and her partner who moved back to the UK from South Africa a couple of years ago. We plan on some shopping at Camden Market and maybe have a pint at The World's End before heading over to do some shopping on the Bermondsey Mile which is not too far from where Ian's cousin lives and we will end up at her place for a South African BBQ.
Sunday is our last day and what we do all depends on how knackered we are.
London is always very hard on the feet. Ian has Psoriatic Arthritis and I have joint problems in my knees and hips so we may be unable to actually move by Sunday.
Even so, we have a plan for that day with a possible trip over to Golder's Hill by Hampstead Heath.
There is a lovely old Pergola that I've been wanting to see for a while and there also appears to be a zoo and a butterfly house.
So, that's the trip sorted, tables booked, tickets purchased, we just need to hope the weather holds out!
We've decided to take a trip to MK today when Ian has finished work. We're having dinner at Miller and Carter and then we're going to see The Quiet Place II.
I may do a little shop on Saturday to stock up on cold drinks and snacks and then I am going to sit and watch the Olympics.