OK, as bad as things are right now with the pandemic, with the start of the roll out of vaccinations I believe we are actually now seeing the beginning of the end. There is finally some light at the end of the tunnel. It may take the best part of a year or more to get there, but we WILL get there.
BUT….
We can only get there if people actually follow social distancing advice, wear their masks and then actually have the vaccination when it's offered.
People who deny that COVID is actually a thing and that hospitals are empty and that the NHS are failing in their duty to care for people by cancelling surgeries blah blah blah, have no fucking idea what's actually going on in hospitals at the moment. What they post all over social media is misinformation and absolute bollocks. I would love to rant about it but I actually value my job with the NHS, so this is as far as I will rant about that one.
When it comes to the vaccinations, I think one of the biggest worries people have is the speed at which these vaccinations have been produced and labelled as 'safe'.
One of the biggest misconceptions is that the work on Covid vaccines started when the pandemic began, when in reality, scientists have been working on the building blocks for new vaccines since the Ebola outbreak in 2014 – 2016.
They have simply been modifying what they have with the genetic blueprint for Covid and because of the urgency, all the 'usual' red tape that vaccines and medicines go through have also been cut to allow for swifter processing.
No corners have been cut and these vaccines are as safe as any vaccines that have gone through years of red tape.
Anyone who knows me, knows that I am a very big supporter of vaccinations.
Anti-vaxers can just go kiss my arse! They are complete cockwombles and deserve all they get from not getting a vaccination. Survival of the fittest and the smartest as far as I'm concerned.
Don't get me wrong though.
I know full well that there are people out there who can't get vaccinated.
There are people who are highly immunocompromised or with so many allergies that they can't have a vaccine or they have to be particularly careful when they do get a vaccine.
I really feel for these people because every anti-vaxer that doesn't 'believe' in vaccines are not only risking themselves, they are risking the life of everyone who physically CAN'T be vaccinated!
SELFISH C###S is an understatement!
As you can see, this makes me VERY angry!!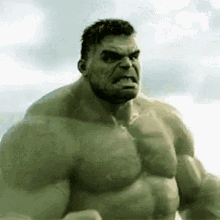 Anyway, I am a frontline healthcare worker, I am also over 50, so this puts me into 2 categories of people who are getting the first of the vaccines being rolled out across the country.
In fact , I had the first first part of the vaccine today.
How was it?
It felt like any other vaccination.
A quick pinch and over in a few seconds.
I usually get a warm welt on my upper arm when I have the usual flu vaccine, but so far I haven't even got that!
I am prepared to feel a bit rough over the coming days, but that is how vaccines work and I don't think many people understand this.
SO!
I have just seen an amazing string of Twitter messages written by @WheatNOil, who is a Physician at the U of Saskatchewan.
He has broken down how a vaccination works into simple, layman's terms.
I am hoping this will help anyone who is debating having the vaccination or not, to finally make their minds up and go for it!
As Tweeted by @WheatNOil on 17th December 2020……..
Get it now?!!
No?
Then you're probably a TRUMP supporter.
There's no hope for you!!