Things are beginning to happen.
Odds and ends that have been lingering are suddenly getting done.
The two new books I ordered earlier this year as an early birthday present from Michael Stokes' latest kickstarter, arrived safe and sound this morning.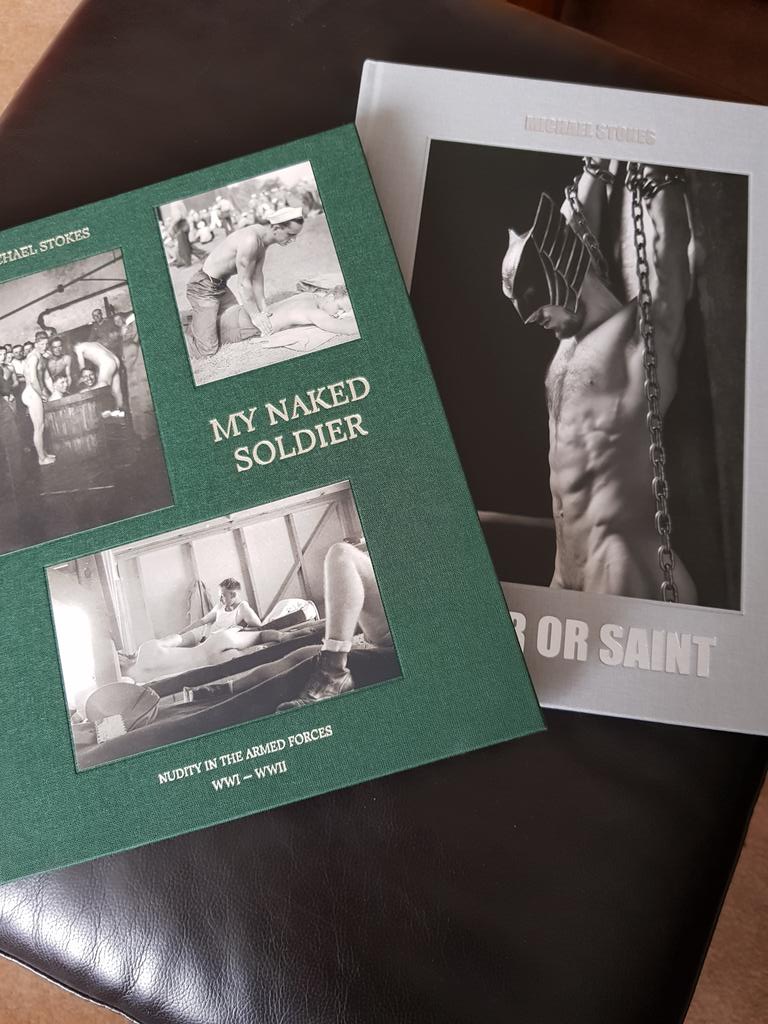 That brings me to 8 of his coffee table books and 4 of them have my name in!!
My Naked Soldier is a wonderful piece of work. These are not actually Michael Stokes photos but are in fact a collection of photos that Michael has collected over the years that depict soldiers of WWI and WWII in various states of undress and getting up to all kinds of fun and letting off steam.
Sinner or Saint is definitely Michael's own work and he has outdone himself with some truly amazing and very naughty photos.
We had a phone call early this morning to tell us that our new sofa suite has finally arrived and that they had a delivery slot available tomorrow morning and do we want it?
ERM….. YES PLEASE!!
Unfortunately I'm at work tomorrow, so I will have to wait until I get home to see it and dress it how I want it, but thankfully I won't be around for the upheaval of getting the old suite out and the new one in!!
This is a HUGE relief. We had been getting worried we would never see it and the thought of the company we had brought it from might go bust during the pandemic was beginning to worm it's way into our heads.
Thankfully, that is now one less thing to worry about.
Thursday and Friday are garage clearout days.
Everything out on Thursday with a dump run of general rubbish at the end of the day and a bulk collection from the driveway on Friday.
The only thing left to do in the house now is have a good clear out and organise the kitchen. I can't remember the last time we were this organised.
Most of my Xmas shopping is done. I have just a couple of presents I want to get but I need to be able to actually go into a shop for a couple of them so it will have to wait until after the current lockdown.
The Xmas decs are starting to go up.
I have a tree in my living room.
Just a tree, no decs yet!!
That will all change at the end of the week when I have managed to get the decs out of the garage.
It's very early this year but who cares!! It's been a shit year and if we can cheer ourselves up by having Xmas cheer for a few weeks longer than normal then I think we owe it to ourselves to do it!!
BRING IT ON!