It's been a year of mixed emotions.
Predominantly good ones.
Murron has 'finally' found a job she absolutely loves!
She works bar at a pub in Bedford but also works bar at it's Sister pub in Luton.
She gets on like a house on fire with the manager in Luton and stays with her in the flat above the pub when she's working there multiple days.
They go out partying after work and I can (thankfully) see this being a long term thing.
She can work it around her Open Mic nights too, so it's really the best of both worlds for her.
For now, I'm just happy she's happy!
Marjorie is still just Marjorie!
She's into her second year of college and is still working part time for MacDonalds.
She's loving the freedom a little cash is giving her.
She's also applied to stay at the college to start a foundation degree in Sept.
Dharma is into her last few months of school!!
How scary is that?!
Right now she's stressing herself about her exams which I can understand but it's hard when you see someone being just a little bit too hard on themselves!
She's also finding it very difficult seeing her sisters with money and can't wait to get her NI number so that she can start applying for jobs.
Personally, I'm glad she can't do it just yet as it would just be an added stresser in her final months of school.
She has also applied for a couple of college courses in Sept and I really hope she gets the qualifications she needs from her exams to be able to do them.
Ian has had a rough year physically.
His arthritis really hasn't been under control for the entire year and he's struggled the last few weeks with a nasty case of tonsillitis.
Up until Boxing Day, I had had a pretty good year health wise. However, I woke on boxing day with, what can only be described as, a case of flu!
I hurt all over, my head wanted to explode and I had a hacking dry cough and streaming eyes.
Today is really the first day I feel semi-normal.
I got woken by a hacking cough that seems to be worse when I'm laying down but now that I've been up a while the cough has eased off and only catches me occasionally.
So let's have a little run down….
January started how it should do, with a trip to the cinema to see my BAE in Silence.
To say it's an emotional film is an understatement.
I started wearing contact lenses.
It was something I had toyed with for a while but as my brother's wedding in Italy was looming, I decided to give them a go.
I wish I had done it sooner.
It's so liberating not having to worry about glasses all the time.
In February my BAE did a live Snickers advert for the Superbowl.
Dharma and her friend Reece decided to raise money for the Riverbank Sensory Garden Project and between them they raise over £650!!
They were helped along quite nicely by the DJ at my Dad's 70th Birthday party.
They walked away from that with nearly £300. It was incredible.
The fund did so well, so quickly, that the garden was actually finished and opened in October. 2 years ahead of schedule!!
February also saw me get offered the opportunity to further my career by taking on a Foundation Degree as a Nursing Associate.
In March I discovered Sens8.
Why I hadn't discovered this before is beyond me!
What an amazing show.
Pity that Netflix decided to cancel it at the end of the second season.
To be honest, I'm not surprised. The show is a logistical nightmare to film and because of all the different locations around the world it must have been really expensive too.
Of course the cancellation caused absolute uproar with the fans, so Netflix are at least giving us 'closure' with a finale episode in 2018.
'Paterson' came out on DVD.
I love this unassuming little film.
OK OK, my BAE Adam Driver is in it but what makes it extra special for me is that I went to see this at a preview showing in London in November 2016 and Adam Driver did a Q+A at the end of the showing!!
The very same Q+A is on the DVD release!

Yes, I can happily say that 'I' took this photo!!
In April, my work life changed dramatically. I officially enrolled and started as a Uni student. From now on my Mondays are to be spent in Uni, my Tuesdays are spent in placement and the remainder of my work hours are spent in my own work place.
Gone is my free time as writing referenced essays has put paid to any free time I may have had for the next two years!
I sneaked in an IMAX viewing of The force Awakens.
Here we go…
The teaser trailer and poster for Last Jedi were finally revealed at the Celebrations convention. The build up to the movie had begun and we still had 8 months to wait!
I wrote my last piece of fan fiction for a while. It was called 'Lace' and involved a certain force wielding babe and a pair of red lacey knickers!!
I will not be posting links to any of my fan-fiction here because my family read my blogs.
There is no way I want them reading my fics.
May was fairly boring.
I upped my excercising and dieting that was going really well in preparation for Italy.
In June I had a wonderful weekend in London with Ian. We had tickets to the Royal Albert Hall to see the Royal Philharmonic Orchestra do 'Space Spectacular'.
'A voyage through a galaxy of favourite music from deep space and beyond, with lights, lasers and indoor fireworks'
I went for the obligatory 'John Williams' music and I was not disappointed. It was an amazing show.
And they played my all time favourite Star Wars piece!! Duel of the Fates.
The rest of the weekend was amazing.
We picked a weekend with great weather and we just spent time walking around, having wonderful food and lots of drink.
I was a little impulsive when we went to Soho and got myself an industrial piercing.
In July my Uni course was in full swing and I passed my first essay. I also passed my maths exam and completed a joint presentation which was a frustrating challenge.
On my way to Uni one Monday morning I discovered a note under one of my wiper blades. It read 'Stunningly beautiful' and left a phone number.
To say it put a smile on my face was an understatement.
When filming wrapped on The Last Jedi, we got some amazing behind the scenes footage that just stoked the fires of the fans as their theories and predictions went into full meltdown.
Kylo Ren's Tie Silencer was revealed and it was as sleak and sexy as it's pilot.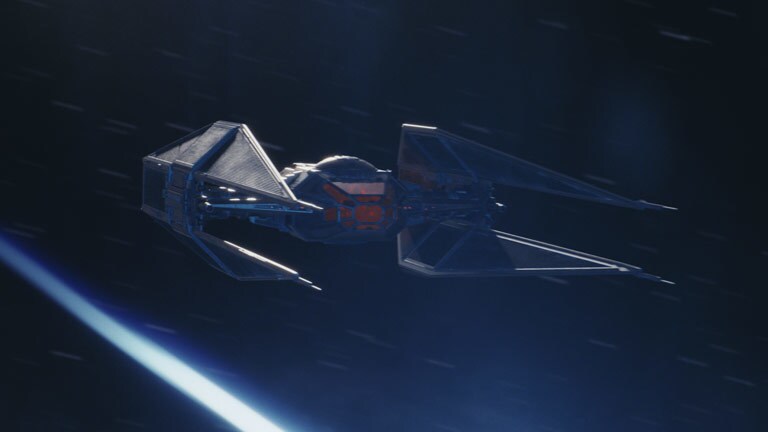 A groundbreaking show called 'Queer Britain' presented by Riyadh Khalaf and originally airing on BBC3 was given BBC1 status.
I'm so happy for Riyadh!
The show is amazing and heartbreaking and eye opening. Check it out.
Keep your eyes peeled for this very charismatic young man. He's going to go far.
I had a mid-life crisis breakthrough as after 48 years, I finally found my look.
A look I am still working on.
My hair is as short as it will go without using clippers and it is so liberating to not have to worry about styling it every morning.
I have a piercing I wouldn't have dared get when I was younger and I have got the tattoo bug.
August has to be voted 'Month of the Year'
I spent 10 days in Italy with Mum and Dad for my little Bro's wedding.
I saw Sienna, Monteriggioni, San Gimignano and cried when I saw Florence.
And I had a close encounter with a wild porcupine and a mouse!!
Error
This video doesn't exist
On returning from Italy I was presented with a new movie with my BAE Adam Driver.
But I also got a movie with my other boy Domhnall Gleeson. (Who comes in a hot second to Adam)
It was back to normality in September and October.
Domhnall had 2 more movies out (the guy never stops working!!!)
He had a very creepy appearance in 'Mother' but then it was followed by an amazing performance as AA Milne in 'Goodbye Christopher Robin'
I did go out with Ian for a couple of meals and movies around my birthday.
Uni ended at the end of October which meant I was now spending more time in my own work place again, although placements would be carrying on on Tuesdays.
November saw me indulging in my biggest tattoo yet.
I finally got the first order logo on my shoulder.
It's a work in progress and I plan on expanding it.
December finally arrived and the AGONISING two year wait was over as The Last Jedi finally got released.
I loved it but it has divided the fandom.
It certainly did not go the way anyone thought it would go.
We knew that Adam had done a lot of filming with Daisy in Ireland on Skellig Michael, but everyone assumed there was going to be a huge battle with Kylo and his Knights against Luke and Rey…. HOW WRONG WE WERE.
Their scenes ended up being some of the most intimate in Star Wars history!
We also discovered that Snoke did not amount to anyone important and Rey was a complete nobody!! But not to Kylo (aaaahhh)
The discourse that this film has produced is incredible.
It seems to be a bit of a marmite movie. Fans either love it, or hate it.
Just 2.5 weeks after it's release, it is sitting at number 43 in the all time worldwide box office chart and has raked in over $930 million!
It will be interesting to see how close to Force Awakens it gets considering that Force Awakens is sitting at number 3 with just over 2 billion in box office takings….. insane!
With Star Wars out of the way after 4 viewings, it was time to enjoy Xmas and we did.
Xmas day was a lovely day but things took a nosedive on boxing day when I came down with a flu.
I'm not feeling too bad today, just left with an annoying cough.
So, work it is tomorrow then. I can't let them down on New Years Eve of all days!!
So that was bisically my year.
I'm sure a lot more happened that I'm forgetting about.
Now….
What about the movies?
Me and Ian continued with our trips to the cinema to utilise our Unlimited Cards.
Since getting the cards I have kept track of all the movies I watch in a year.
In 2014, I watched a total of 341 films with 48 of them at the cinema.
In 2015, I watched a staggering 379 films with 64 of them at the cinema.
In 2016, I watched 301 films with 48 of them at the cinema.
This year saw a big dip because of all the time I spent on Uni work.
In 2017, I have (so far) watched only 164 films with 52 of them at the cinema.
So Uni hasn't really interfered with going 'out' to the cinema, but it has certainly affected the time I spend watching them at home.
The coming year will probably see even more of a dip as I go from level 4 to level 5 of my Foundation Degree.
This coming year will see me learning about dispensing some medications and will 'hopefully' end with me qualifying and getting my pin and registration with the NMC!!
The only time away I will get to spend with Ian is a trip to London at the beginning of March. We are going to see Imagine Dragons at the O2 and I can't wait.
We decided to make a break of it and booked 3 nights in a hotel. The weather may not be as good as it was in June but I adore London and can't wait to take it all in again.
Apart from that trip, it's going to be a tough and frugle year all round!!
I will use this site as a sounding board if my feathers get ruffled.
I may not blog as much as I'd like but I just want to get 2018 out of the way…… and it hasn't even arrived yet!!!